Monterey International Wine Competition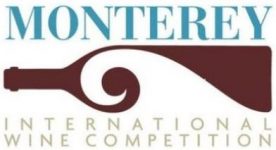 What is it that makes Monterey unique among competitions and worthy of your consideration? This year we will again be including scores on all wines rated Gold or above for use in your marketing strategy. I've found in my discussions with wineries that awards are a useful tool in the tasting room and on shelf talkers, but that the power of a two-digit score in today's age of social media is of significant value to wineries that have implemented such strategies into their overall marketing plan. We're offering both, so you can use whatever combination works best for you. In addition, are pleased to partner with the internationally renowned website winereviewonline.com – I personally will review all of our Platinum Award winners with a detailed tasting note that will run on their website as well as ours. WineReviewOnline's reviews are read by thousands of wine buyers each week.
While the event is called a competition, we are very careful to ensure that wines are evaluated in their own context – in other words, we're not out to say that this particular wine is "better" than that particular wine. It is our sincere desire to celebrate high quality wines of all styles, from all regions of the world.