Los Angeles International Wine Competition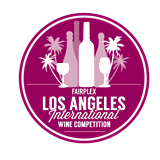 The Los Angeles International Wine Competition has showcased the finest domestic and international vintages through a wine-tasting event that is widely considered to be one of the most prestigious in the United States. An esteemed panel of judges use a blind-tasting method, maintaining the highest standards of integrity and professionalism that has remained the competition's foundation.
The competitions are the foundation for an extensive education program that's available to nearly 1.2 million visitors to the LA County Fair. Public wine tasting began in 1968; in 1998 a wine education center opened, complete with consumer-driven classes, tastings and a display of the award-winning wines. Extra virgin olive oils, spirits and dairy products add to the consumer experience. The Los Angeles International Competitions are committed to educating the public, featuring industry experts with extensive knowledge about selection, tasting and food pairings.